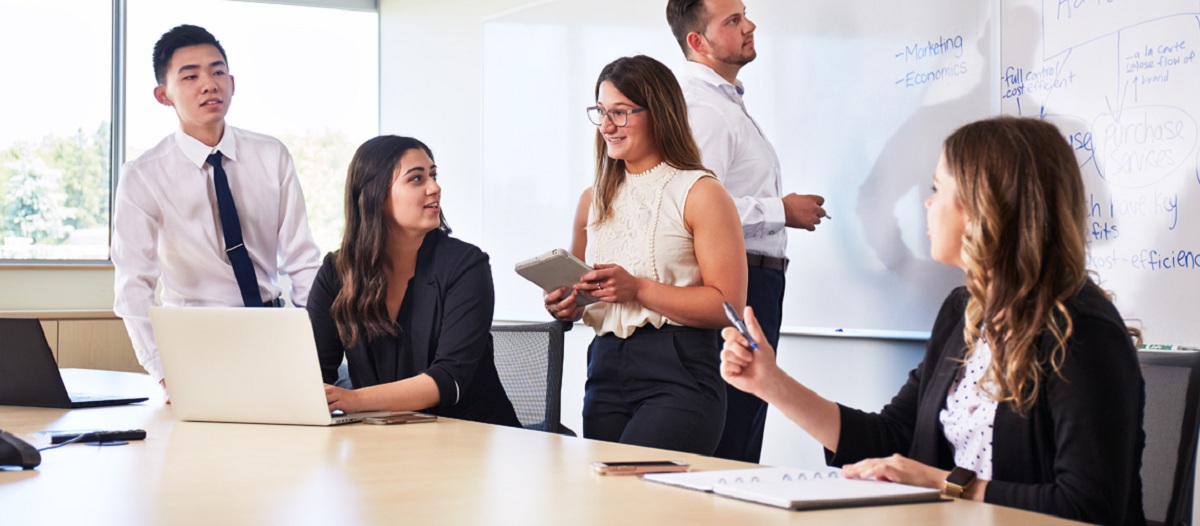 Top 5 Ways Law Students Can Make Positive Impact on World
Education, law, and health are considered the pillars of a nation. The teachers, doctors, and lawyers can make a nation stronger or poor. Lawyers are called the catalyst to social change. Lawyers are society's advocates and advisors. They serve in civil trials to defend people and businesses, and in criminal trials to promote justice. Attorneys serve as counsel to their clients, reminding them of their legal rights and guiding them through the sometimes-complicated legal system.
We cannot ignore or neglect the role of a lawyer in society. Research by an assignment writing service shows that a lawyer holds a special place in society as he has the legal power to support individuals and organizations. We always have listened and read about corporate social responsibility, but we always associate it to organizations only. But the matter of fact is that this corporate social responsibility implies on every single individual and profession, including lawyers. Lawyers definitely have the powers to bring positive change in society through their profession.
Law students are equipped with a wide range of skills, including research, writing, drafting, communication, critical thinking, and so on. Law students influence many people's lives because they are directly linked to society, and society relies on them for all, whether it be for guidance, referencing, or representation. Law students are potential future lawyers who contribute to the legal profession in every way they can.
Famous Lawyers Contributing to Society
Jun Ge, a Chinese citizen, is contributing to society by conduction social and educational programs.
Siwon Park is a Korean citizen. She has established the Global Green Growth Institute for highlighting and solving the legal issues related to climate change.
Phil Schiliro was the legal advisor and special advisor of US President Barack Obama. He has volunteerly contributed to the protection of the environment.
Dana Campbell is a lawyer by profession and CEO of Voiceless. She is contributing to society by protecting animals.
Lewis Pugh is a British-South African maritime lawyer. He is working for the protection of oceans and sea life.
An Australian human rights lawyer, Jennifer Robinson is working for human rights. She is the founder of International Lawyers for West Papua.
Law Students' Contribution In Society
Law students are first of all responsible to get use all the provided opportunities available to them for learning as much as possible.
Law students can contribute to the advancement of the rule of law by taking advantage of opportunities within their studies to educate themselves on the academic concept and practical value of the rule of law, and by being willing to research and stay updated on newer developments in the field.
It is a personal obligation to create a strong rule of law culture.
They can also bring the positive change to the society by registering themselves as the member or volunteer for different organizations and NGOs associated with human right and legal work. These organizations' summer schools, conferences, and conventions offer an excellent atmosphere for law students to collaborate, share their experiences, and exchange information on a range of rule of law issues.
Law students need to keep themselves up to date regarding all the social issues in their surroundings. They must raise a voice against any illegal or unjust activity or violation of human rights. If they come across any individual, group or organization which needs legal assistance but are unable to afford it, they must start a charity for them.
Contribution by Lawyers
The legal advisors who work with a moral attitude have the possibility of equity very much instilled in their manners of thinking. Such legal counselors will go the additional mile to guarantee that every one of the methodologies is executed in the right way and nobody at any point will endure in view of any deferred or wrong equity choices. Lawyers can also volunteer themselves for local charity, fundraising, and other social work. They can also form a group or forum with their colleagues for helping the local people who are otherwise unable to afford the fees. They can create a platform where they can get legal advice for free. Lawyers in private practice regularly perform free work to help low-pay people and underserved parts of the populace, like the older, casualties of homegrown maltreatment, and kids. Indeed, many bar affiliations necessitate that lawyers focus on a specific number of free hours every year.